Making "Imagineering in a Box"
Today I'm happy to announce we are finally launching Imagineering in a Box on Khan Academy from my team behind Pixar in a Box + some new partners at Walt Disney Imagineering. Here is a five min overview of the project:
A Brief History
When I was 12, I was so curious to find out how one could become an Imagineer. I wanted to learn about all the cool work going on behind the scenes of a theme park.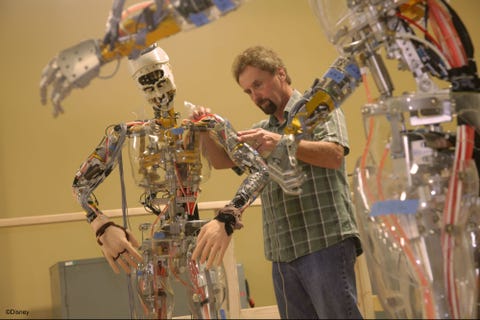 In the mid 90's all they had was a simple website with an internship button, and there was no pathway for someone with no experience to follow.
I gradually gave up the dream because at that age I couldn't imagine the steps to take without guidance…This general problem we wanted to address with Pixar in a Box: by providing a clear pathway for young people to follow.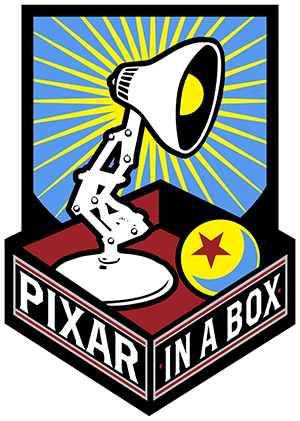 Our solution was to expose learners of any age to the process of filmmaking at Pixar and task them with realistic projects (such as creating storyboards for their own film). We wrapped & structured these projects in video lessons which were designed & delivered with employees at Pixar. (here is my post from when we launched Pixar in a Box)
For example check out this video from the Storytelling lesson focused on storyboarding (the DNA of an animated movie). Luis Gonzales walks us through his thought process when storyboarding a scene.
The lesson is understandable to a 12 year old and applicable through college (in fact, we learned that employees at Pixar were using this content to better understand each other's work across departments). I think that's cool…we need more of that so kids can understand "the world" as early as possible.
What you "get" by doing Pixar in a Box is a "mental model" of how this creative work gets done. The words they use, the kinds of concepts they need and the process they follow. It teaches you how to go from "A" (having a dream…) to "Z" (pitching an industry acceptable storyboard). You'll also learn all about specific departments such as Lighting & Effects. I think of it as giving a kid a head start.
After Pixar in a Box we wanted to test the model by building an X in a Box with another partner. This would push us to refine our process even more by applying it to a new context with new people. The next partner we found was Disney Imagineering, these are the folks in charge of building theme parks:
This picture takes me back to when I was 12. What's going on behind the scenes to make this world? What kind of people work there? How do they work? How can I find my role in that place?
Our content is broken into 3 lessons which walk learners through the actual process behind the creation of 1) Themed Lands, 2) Attractions 3) Characters. Each lesson is over an hour long. They were designed, developed & delivered with actual employees. It comes from the mouth of both veteran creative executives (such as Joe Rohde) and emerging talent (such as Margaret Kerrison).
All in all it was the result of two years of discussion, design & development. The majority of the production phase was spent interviewing people about their roles, digesting what they do and structuring potential frameworks for how to present the material while iterating on ideas. How does it start? What do they do in the lesson? How much do we teach? What don't we teach? What MUST we teach? How do we divide it up? Who do we talk to?
Making this program was a challenging problem to solve and was a hybrid of consulting with Imagineers mixed with curriculum design, project design & filmmaking. To give you a sense of this content structure, the second lesson walks students through the creation and modeling of their own ride design. It breaks down as follows:
An example of the more conceptual content is a video towards the end of the ride design lesson which focused on the concept of ride capacity. This is a key concept that both artists and engineers at WDI understand:
Like all our content this is followed by hands on exercises where students can apply the material to their own work. In this case, it's a ride capacity simulator:
We hope students walking out of this content will have a much richer understanding of what goes on in this specific industry as well as inspiration about something new they might want to explore further.
The work they do in these lessons is the starting point for a portfolio. And in this day and age starting a portfolio at a young age is the single most important step towards a future in these fields.
For myself, it was a great learning experience taking a project (Pixar in a Box) and applying it in a new context (Imagineering in a Box). You can check it out at http://www.imagineeringinabox.com
4 Responses to "Making "Imagineering in a Box""
Like a virtual experience of being Cinderella at a theme park or being a part of recording music for productions or theatrical productions

Sent from my iPhone

>

Congratulations on such an awesome project! Looking forward to going through the videos myself with my learning scientist and Disney fan hats.